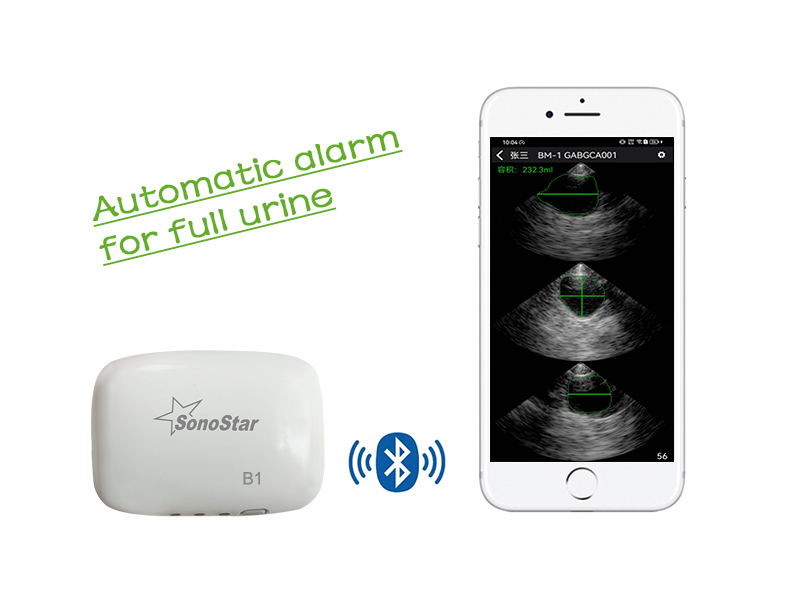 Product introduction:
B1 urine monitor can realize real-time automatic monitoring of urine volume, so that patients with urinary incontinence (full of urine will be out of control automatically) are reminded when urine is nearly full and urinate in advance to avoid wet pants, so that patients who lose the sense of distension of urine function (full urine is not conscious) are
reminded when urine is full and timely urinate to avoid holding up the bladder, Many elderly and severe, postoperative, post-anesthesia patients are in need.
For medical staff, it is no longer necessary to frequently manually detect the urine volume of patients, nursing multiple patients do not need to patrol back and forth, but can receive multiple patients' urine full alarm through mobile phone connection workstation, greatly reducing the workload of nursing.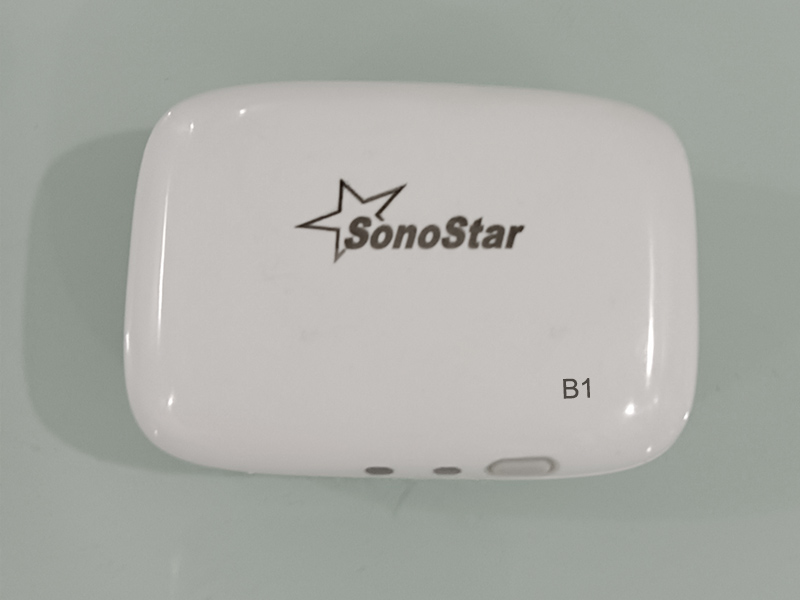 Working principle:
B1 Three multi-array phased array probes at the bottom of the urine volume monitor scan the bladder from different angles and combine the images to form stereo images to calculate urine volume.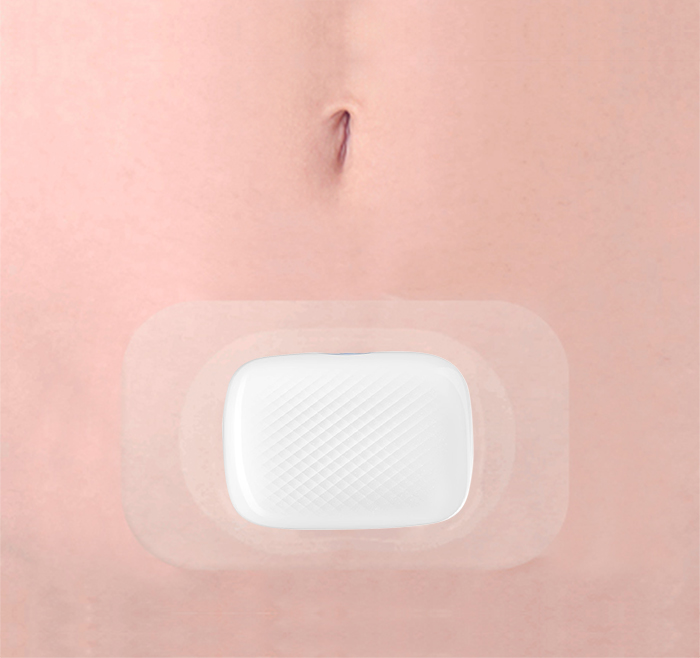 Operation Method:
Just stick the B1 urine monitor to the lower abdomen and connect the mobile phone with Bluetooth to set the urine alarm threshold. The B1 urine monitor will continuously scan the bladder and automatically calculate the urine volume. If the urine volume exceeds the threshold, it will beep the alarm. If you connect to your phone via Bluetooth, the full urine alarm will also be sent to your phone.

Product features:

· Small and lightweight: Match box size 45g, very small to wear
· Convenient to use: simple to operate, and real-time automatic monitoring without frequent and manual operations
· Full day monitoring: The product has a battery life of up to 26 hours, meeting the need for full day use
· High accuracy: Stereophotometer is accurate and can measure in any position.
Product Specifications:

· Number of signal processing channels: 32 channels for medical version, 16 channels for home use version
· Size: 60mmx50mmx20mm
· Weight: 45g
· Battery life: approximately 26 hours
· Full charge time: 4 hours
· Monitoring depth: 300mm
· Monitoring capacity range: 10ml~2000ml